---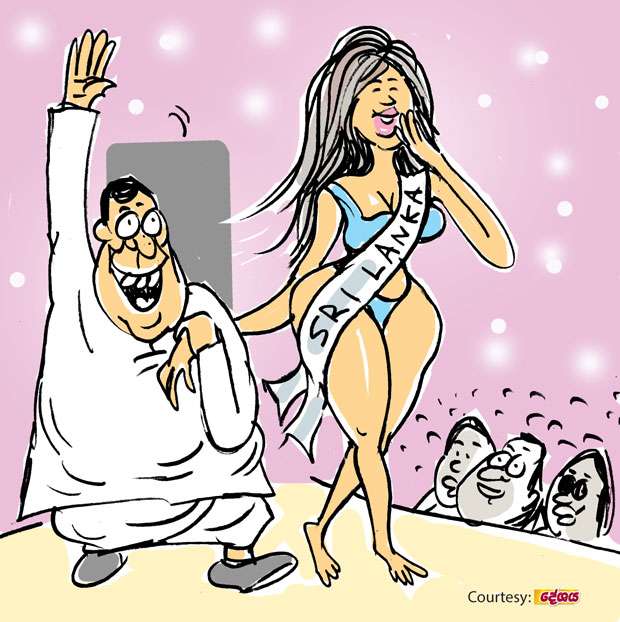 This charming lady doctor from the South is living in a mansion with all comforts at her disposal in a city suburb not far from the Kelani River. She is being groomed these days to enter a world beauty pageant for runners aged over 28 under the patronage of a political heavyweight, they say.

The politico who dreams of seeing his ladylove walking the catwalk tall and gracefully and wearing the crown thereafter, is one hailing from a distant part of the paradise.

If everything goes well true to this politico's dream, the paradise will have the honour of producing the second winner of the coveted crown, years after the first rosy event, they say.