---
The former Madam is going to intercede to put an end to the cold war between the Greens and Blues raging behind the scene.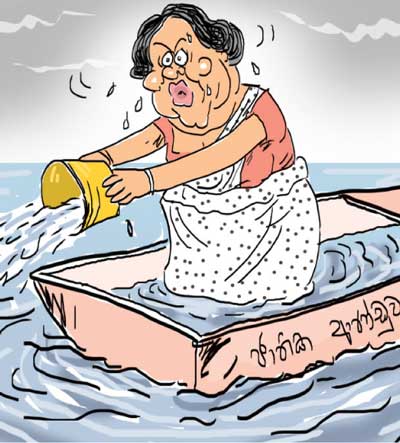 The lady who was on a private visit to UK had cut short her sojourn there to return home to play peace maker, before things could go too far for redemption.

Armed with a peace formula worked out while in UK, the former Madam had decided to start negotiations with initial talks with the Green Leader's Royal college buddy and top confidant para-dropped on the yahapalanaya top team. The second round of talks is due to be held at the official residence of the secretarial one from Rajarata. However, the flamboyant one from Badulla who is said to be sulking over being reduced to state status has already predicted that the peace moves are destined to end in smoke.

Meanwhile, some sources say that the good lady does not want yahapalanaya in shambles at a time her son is to make his much- talked-about debut on the national political scene.