---
Many politicians these days are coming out with the findings of the post-mortems they had held on the 'paadayathra' which, of course, invariably suit their political purposes.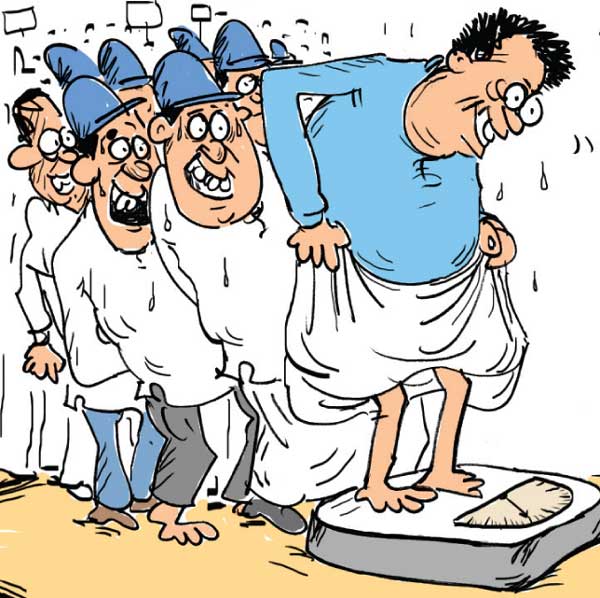 Meanwhile, a JO group the other day held a powwow aimed at making a down-to-earth assessment of the overall political effect produced by this exercise.

The loquacious young politico of 'pure heritage' fame who walked all the way from Kandy to Lipton's Circus got the undivided attention of everyone present when he addressed the group. "In addition to the political gains I made from the paadayathra, I reaped a remarkable personal benefit as well from it," he said. "What is it?" everyone asked in unison. With a triumphant smile the young politico declared: "I found I had reduced my weight by 1 ½ kilos by the time I reached Colombo."

This was a signal for some of his Diyawanna colleagues suffering from cholesterol trouble to make a dash to the nearest weighing machine.