---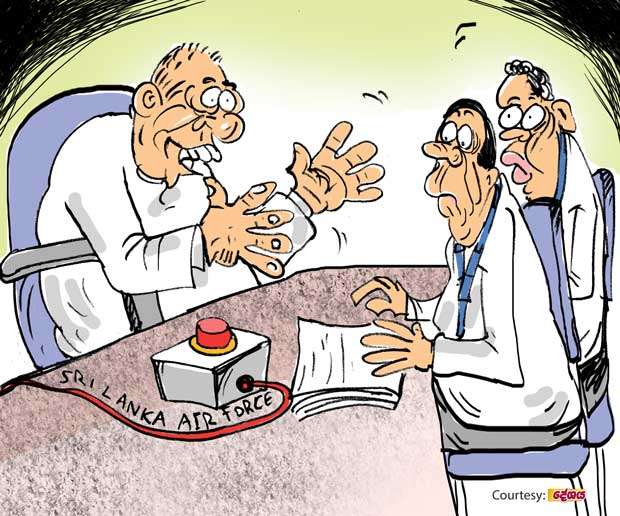 The white-collar ones handling immigration and emigration launched a 'work-to-rule' recently.

When there were daily reports that the foreign tourists, both departures and arrivals, were being subjected to long delays at our main airport, the authorities realized the gravity of the situation. However, they did not want to give in easily and instructed the purohita in charge of the subject to play tough for a while before giving in. Accordingly, the purohita told the striking ones that he was planning to deploy air force personnel at the immigration/ emigration checkpoints to smoothen the departure and arrival flows if the work-to-rule was dragged on.

Number One in yahapalanaya went livid when he heard that a move was afoot to deploy air force personnel at the immigration/emigration checkpoints at the main airport and had immediately rung up the purohita concerned and told him to "start negotiations without resorting to stupid things." And the purohita lost no time in carrying out the order coming from the top, they say.