---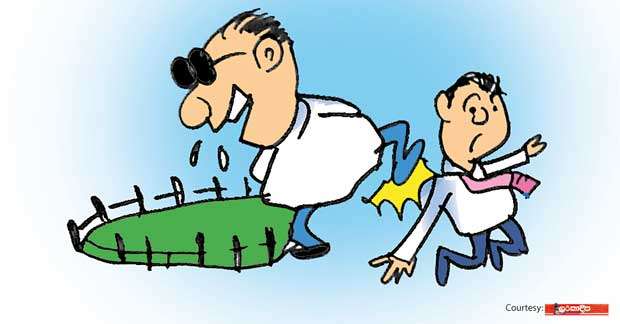 A leading political authority is said to be using all the tricks in his bag to make way for a friendly politico hailing from an ancient kingdom to acquire for a song a block of prime land located in a certain 'place' in a main city. The estimated value of this land is a whopping Rs.4 billion, informed sources say.

The political authority has now got the white-collar high-up who had the backbone to refuse to play ball transferred out on a false allegation and a weak-kneed engineer appointed in his place, they say.
The politico from the ancient kingdom eyeing this portion of prime land in the main city is said to be a billionaire businessman.