---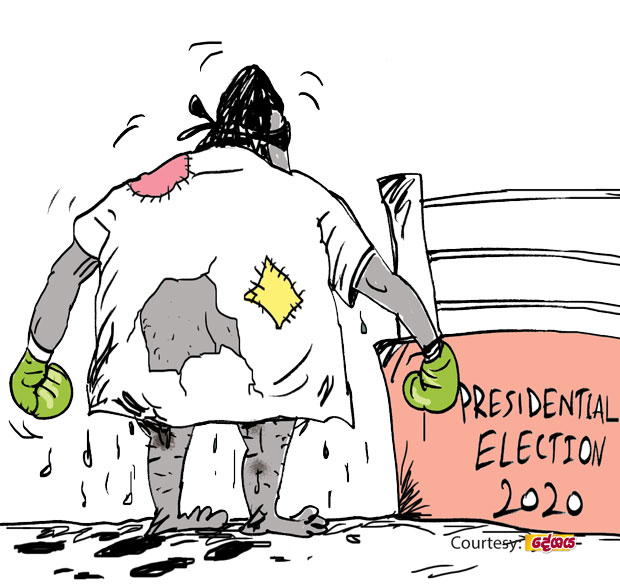 Now that the next Presidential poll is round the corner, political parties and some civil society organizations have got busy working out their plans in connection with the big event.

Even the Field Marshal has reportedly expressed his willingness to come forward again should there be a popular demand for his candidacy, they say.

Meanwhile, an unexpected 'horse' has announced his intention to enter the race. He is none other than Green party stalwart who lost his key portfolio in the recent past. A great believer in the never-say-die approach, the man has now decided to make a try at the much coveted high office come 2020.

While waiting for an auspicious moment, he had seen the aftermath of the recent turmoil in Kandy district as a godsend to make a start to establish his credentials as an ideal candidate for the coveted high office. So he had visited the area and distributed relief packs to the affected families. However, he is still clueless as to how he should enter the race given the likelihood of the Green party refusing to own him, they say.