---
A rumour abuzz in political circles says that the new chief of the institution responsible for shaping and implementing the State's monetary policy among other functions is being 'troubled' by some political sections.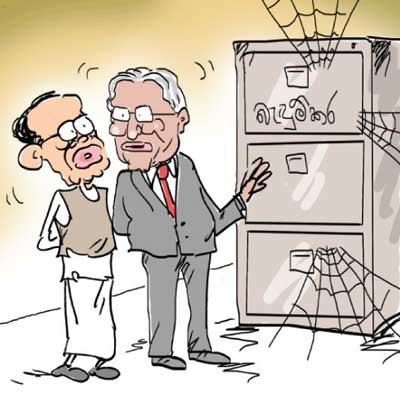 Given the uncomfortable situation he was placed in, the new chief had called on the Big Boss and they are said to have had a one-on-one discussion.

The bonds affair that created a sensation in the country was among the topics that figured in their discussion. They also reached agreement on a number of matters which could lead to a dramatic happening in the near future, they say.

As the new chief rose to his feet to say ta-ta, the Big Boss reportedly said: "You hail from a respectable family. I hope you are quite capable of safeguarding the honour of your illustrious family and that of the institution you are in charge of. We are with you… Take decisions without fear…"

The new chief happily walked out with this assurance tucked under his belt.