---
Government audit has revealed that a fair chairperson, of a state-owned establishment, has embezzled a record Rs.13.8 million.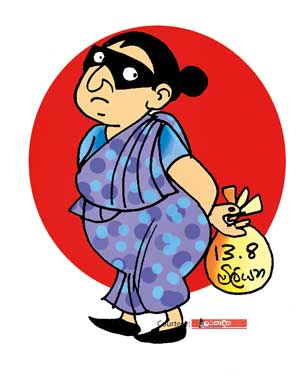 The audit report relating to the alleged fraud was handed to the general manager of the establishment several months ago, but so far no follow-up action has been taken on this complaint, they say.

The board of directors of the establishment had met thrice since the general manager received the audit report, but not a word had been uttered about the alleged fraud at any of these meetings, say the employees.

The general manager, a stickler for discipline, seems to have said 'good bye' to his forte, they say.