---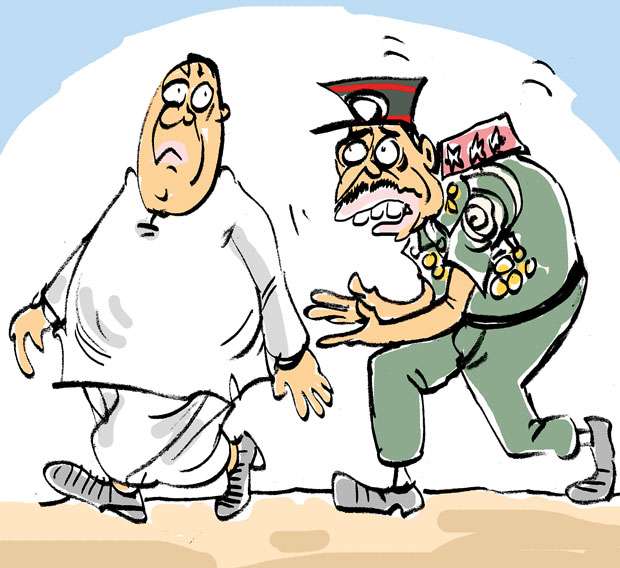 A khaki bigwig had sought a meeting with a strongman of a political family, a member of which is widely expected to come forward as a candidate at the upcoming big poll. But this request had been brusquely turned down, they say.

This high-up who had reportedly paid obeisance to a former Number One after offering him a sheaf of betel is known to be very unpopular among the rank and file.

The khaki high-up, who has made it a practice to bend over backwards to please all powerful politicos who come into power is said to be trying his best these days to warm his way into the graces of the political family, a member of which is believed to be standing a good chance of being elected the country's Number One.