---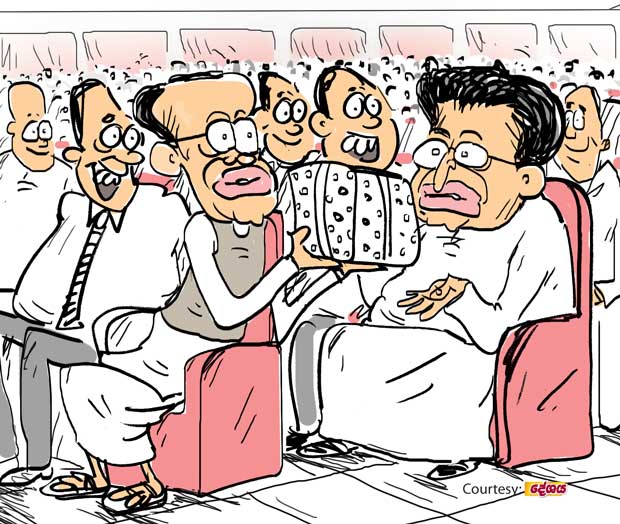 Number One in yahapalanaya recently attended the 50th anniversary celebration of a leading national school in the country.

All Diyawanna members who happen to be old boys of this school named after the Father of the Nation were among the invitees present.

At the outset of the proceedings of the ceremony, a postage stamp brought out to commemorate the important event was formally issued and the organizers presented the first day cover bearing the duly sealed postage stamp to Number One. Soon after receiving the souvenir, Number One looked back to find the 'pure heritage' leader, an arch critic of the government grinning at him from the seat immediately behind him.

"Please keep this as a memento to remember me!" Number One offered the first day cover to the 'pure heritage' leader.

Green Diyawanna member Mujibar who was watching the scene from a seat close by, immediately quipped: "There's no need for a memento for him to remember you, Sir. He remembers you practically every day from the political stage he appears on."

Everyone within hearing had a good laugh at this sally.