---
This high-up serving in an acting capacity in a state institution spinning money for the government is a political appointee of a former purohita.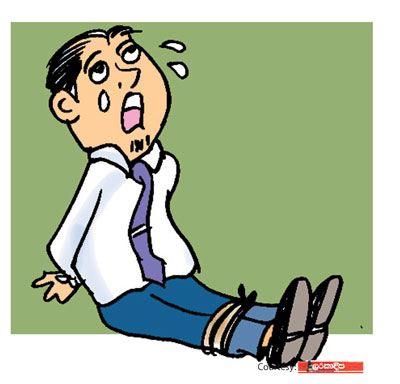 Despite being lucky enough to continue in the high post under the new purohita as well, the man is said to be complaining that he has not been given sufficient powers to run the institution.

His main grouse is that he has not been given the authority to transfer some of the subordinates who had earlier protested against his appointment.

An official conference had been held last week to discuss the issue related to the sharp drop in the institution's income in recent times and at this conference this high-up had said: "How can I function efficiently and deliver the goods when my hands and feet are bound? I am not getting any co-operation from the Ministry"

When the unhappy high-up made this complaint, one participant had told the one seated next to him in a low tone, "The man has forgotten that he is only acting in the post on borrowed time!"