---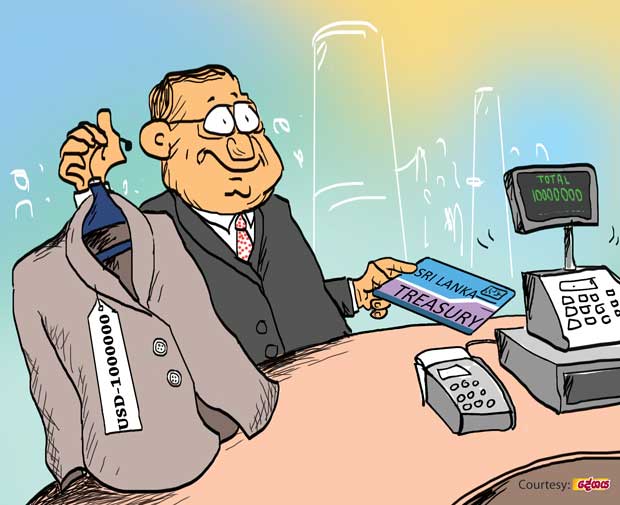 This is a story that has gone viral even in the public domain. The head of the biggest financial institution here bought an outfit worth about Rs.2 million made in the country of Uncle Sam and referred the bill to the Accounts department of his institution for settlement.

Discreet inquiries made by inquisitive ones had later brought to light that this bigwig had sent even a domestic bill running into several millions of rupees to the institution's Accounts department for payment. He had railed at the officials concerned when they had pointed out it was irregular for them to meet his household expenses.

The officials of this institution who looked up documentation relating to the perks that institutional head could claim as an official right had found that he is entitled to a # 200 Winter Clothing Allowance once in three years. The officials of the institution accountable for making payments fear that they might receive summons from the FCID sooner or later for settling illegal bills referred to them by the head of the institution.

Some executives of this institution have already resigned saying it was impossible for them to discharge their official functions without fear or favour under a head who had no respect for the law or the rules and regulations. The latest to quit this institution in disgust is an elder sister of a leading purohita who was at the vanguard of the people's movement that brought yahapalanaya to power.