---
A certain newly appointed chief purohita who had been a virulent critic of the former strongman and the JO has of late begun playing a different political tune, they say.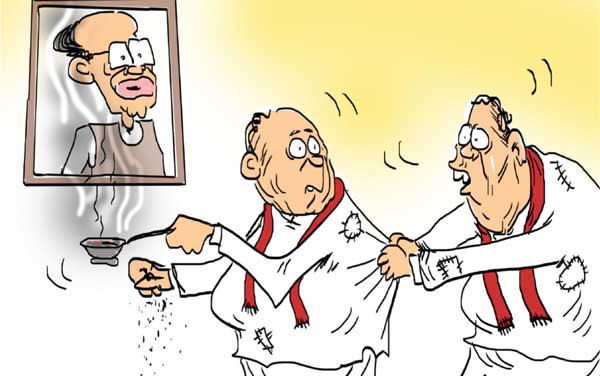 This chief wielding administrative powers over a comparatively prosperous province has a strong reason to re-set his political battle lines.

The majority of the Betel leaf members in this council are supporters of the former strongman and his survival in the main chair depends on their support. Meanwhile, these pro-JO members had warned the chief purohita that they were prepared to teach him the same lesson as the one taught to a purohita in another council some time ago if he continued to criticize the former strongman or the JO. Struck by the fear of losing his coveted office, the chief purohita has not only stopped criticizing the former strongman, but has gone so far as to talk about the possibility of forming a government under his leadership, they say.