---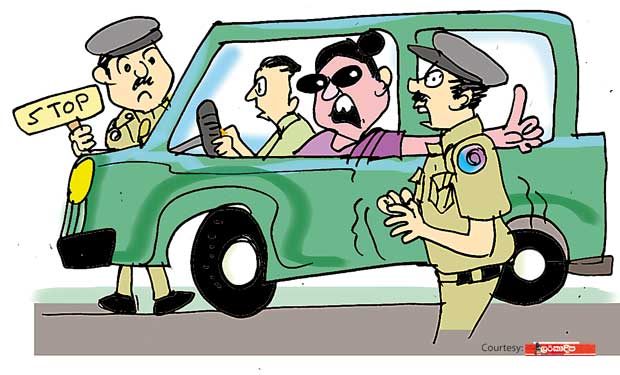 The better half of a former purohita, now an ordinary Diyawanna member engaged in a crusade against corruption in yahapalanaya, was travelling in a car along with a young boy when a cop on traffic duty had stopped it.

Highly provoke, thed politico's wife had berated the Policeman for stopping the vehicle and asked him whether they were stopping every MP's in this manner. The cop who recognized the angry woman as the wife of the loquacious MP had allowed her to proceed and had later reported to his superiors about her conduct.informed sources say.

Intelligence sleuths have now been asked to submit a report on the hotel project and the politico's involvement in it, they say.