---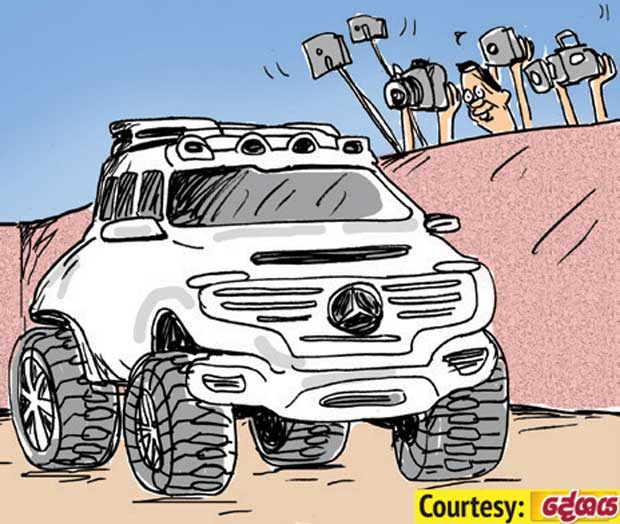 A leading company has reportedly imported a latest model jeep worth Rs. one billion for an affluent citizen in our country.

The official documents show the name of a nonentity as the lucky owner of the luxury vehicle described as a Class Mercedes Benz. However, the general opinion of the interested parties is that the real owner is an 'invisible' character who could be either a leading businessman or a powerful politician.

The prized vehicle is now parked in a Customs-owned vehicle yard in Peliyagoda area awaiting removal by the owner, they say.

Both media hawks and some parties in yahapalanaya are on the watch out for the real owner who is expected to call at the yard to collect the vehicle, they say.