---
Gemunu from Giruwapattu, once a conspicuous actor in the political scene- thanks to the patronage of the former strongman-is a political orphan today disowned by all main political parties.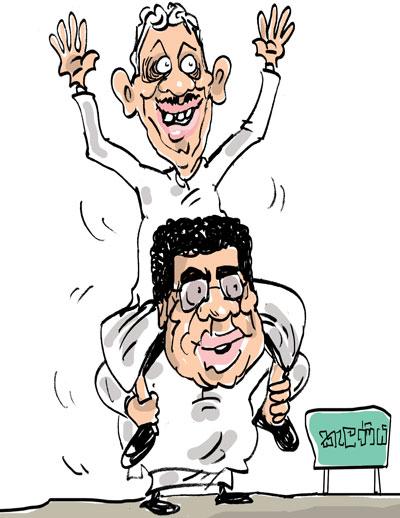 On hearing that the Green party had appointed Fonny as the party organizer for Kelaniya, Gemunu who once ruled the roost in this electorate, had vowed to have Fonny booed away from his onetime stronghold. He had made this brag on the strength of the belief that he would get the nomination from the Blue party.

However, the man soon found himself disowned not only by the former boss but also by the new boss.

Gemunu later swore his allegiance to the Green party which had provided him political refuge for several years in the past. However, the Green leadership is yet to concede Gemunu an important position in the party.

However, he continues to sing praises of that party hoping against hope.

Gemunu has now become a thick chum of Fonny, whom he once threatened to boo away from Kelaniya.

He had now made it a practice to attend every political meeting organized by or on behalf of Fonny and would praise him as the war hero and also would generously concede that the people of Kelaniya had now got a better member than himself!

However, none who knows Gemunu well would believe that his new friendship with Fonny would last long, they say.