---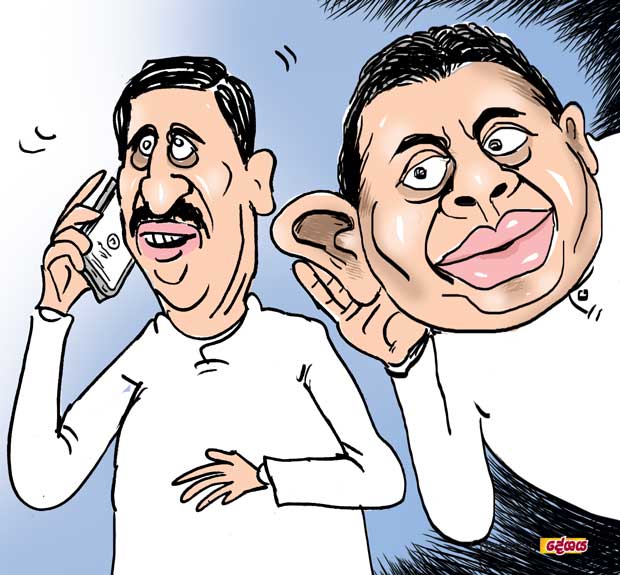 Yahapalanaya's 18-member dissident group had planned a night-time tryst in the VIP lounge of a high-end hotel in Rajagiriya area the other day.

In the afternoon of the day of the planned powwow one group member from Gampaha who was rearing to attend it had rung up a certain TB of the group from a government office to double-check the exact venue of the proposed secret meeting. It had so happened that at the time he was making the call, there had been a shrewd deputy from the same district in this office within hearing distance. The deputy who quietly sloped away with the vital information had conveyed it to the high-ups in yahapalanaya.

Some members who turned up at the Rajagiriya hotel in the night had sensed that an intelligence net had already been cast on the place and they had beaten a hasty retreat warning others whom they met that the jig was up.

However, some bold ones who had stayed back had got bolder still after a drink or two and proceeded to take several far-reaching decisions about their political future, they say.