---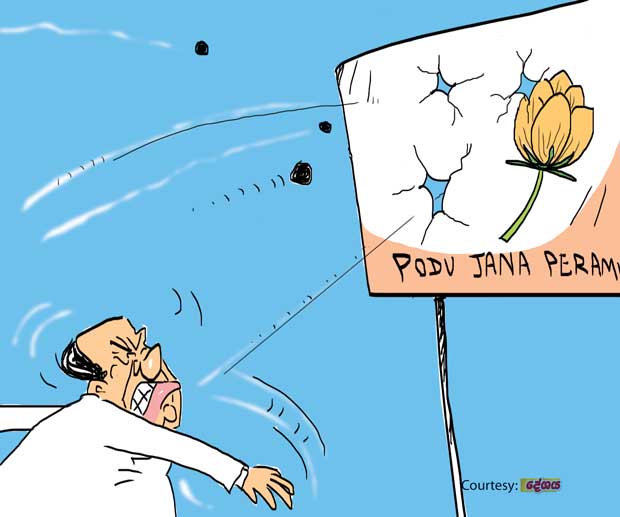 The Pohottuwa political party founded by the clever sibling and nominally headed by the stranded professor, has placed some JO members on the horns of a dilemma, they say.

The main grouse of the unhappy JO members is that the politicos at the helm of the new party have no popular base in the country's electorate.

Two prominent JO stalwarts, a talkative one hailing from Matara area and a 'Prince' from Kalutara have expressed their displeasure at the founding of the new party. However, JO seniors have appealed to the two dissidents not to upset the apple cart as they should have a vibrant political party for their loyalists to contest at the upcoming local polls.