---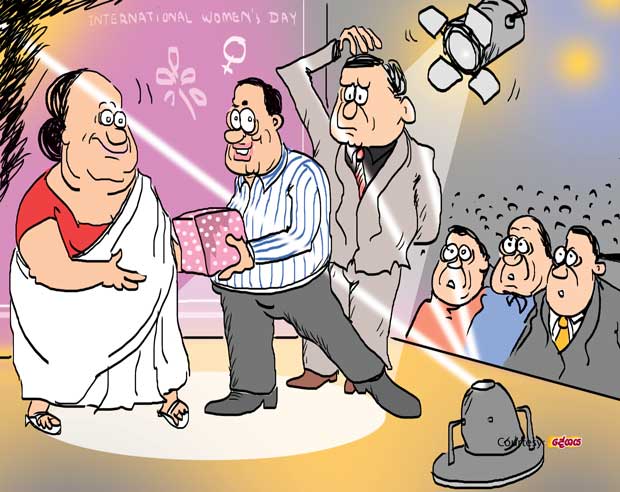 A leading media institution in the country conducted a grand celebration in Colombo 7 to mark International Women's Day.

The presentation of awards to ten outstanding women in the country was the main feature of the celebration. The secretary to the Ministry handling the subject of women's affairs was present as the chief guest and he was invited to give away the awards.

According to pre-planned arrangements, a director of the media institution, a well-known artiste to boot was expected to escort the Chief Guest to the stage to perform the honour of distributing the awards.

The director duly conducted the Chief Guest to the stage and when the selected ten eminent women appeared on the stage one by one, the director himself presented the awards ignoring the Chief Guest.

Everyone present including the Chief Guest, amazed by this unexpected development, looked askance at each other. However, the director visibly oblivious to the ripples of amusement running through the audience, calmly gave away the awards and returned to his seat in the front row facing the stage