---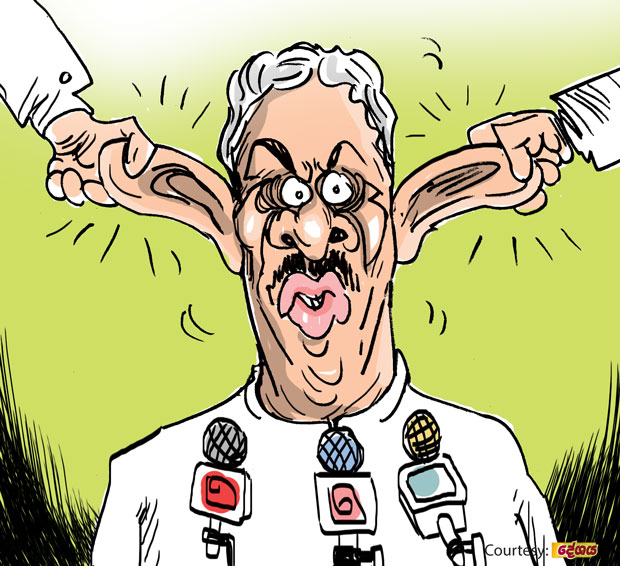 The statement made by the battle-scarred hero now a purohita, attributing war crimes to a big one of the same tribe triggered a howl of angry protests from various quarters in the country and a highly ruffled Number One was compelled to publicly dissociate himself and yahapalanaya led by him from the serious allegation.

However, the beleaguered purohita made matters worse when he began hurling abuse at his detractors.

Seeing the situation taking a turn for the worse, the Top Two after holding a hurried council warned the purohita to shut his gab without causing further damage to the government's image when decisive polls are round the corner.

The purohita has gone silent after the warning, but the angry protests continue to plague the yahapalanaya leadership