---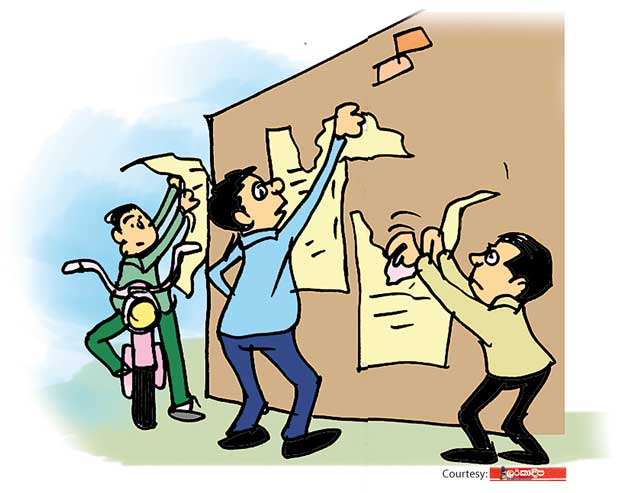 Visitors to an upcountry town and the shop employees there the other day looked on with curiosity mixed with amusement as three persons who arrived on motor bikes began in a desperate hurry tearing off some posters pasted on parapet walls, building walls, electricity posts etc. in the town.

It soon came to light the three persons were employees from an education office in the area and the posters had carried slogans condemning certain corrupt high-ups attached to this office.

Asked why they were tearing off the posters, the employees had replied: "These are against us"
The slogans that the posters carried referred to allegations pertaining to soliciting sex bribes from female teachers and irregular teacher transfers and acting principal appointments against the high-ups of the education office in question.