---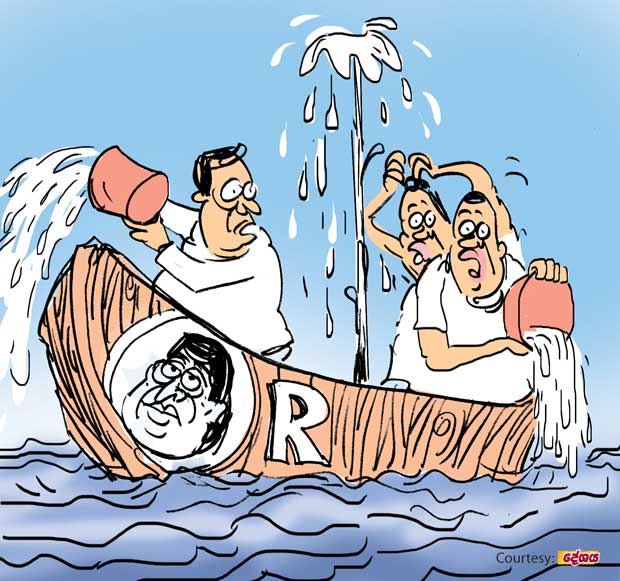 Most Diyawanna Greens, big and small, advised the former foreign affairs one to quit with grace.

However, there were about 15 Diyawanna Greens who stood by him doing their best to protect the man. Meanwhile, some were watching the conduct of this group with derision tinged with a mild contempt for they knew that these Diyawanna Greens were just trying to put up a show of gratitude for certain benefits they had been enjoying thanks to the shrewd purohita's far-sighted generosity.

So the purohita quit when he had to, and even claimed credit for doing what he could not help! However, he has not given up the hope to make a comeback within a few months, they say.