---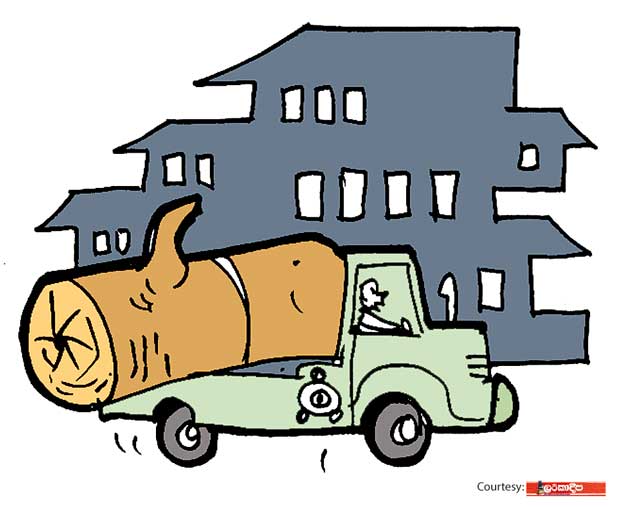 Administrations come and go like water under a bridge, but this highly academically qualified commissioner remains in his seat like the bridge.

He is putting up a multi-storey mansion these days. And obtaining timber necessary for the construction work poses no problem to him. Because there are large trees in the city which pose a threat to life and property for they could get uprooted by gale-force winds at any time in these days of freak weather. So they are cut down to spare the highway-users and road-side residents impending risk to their lives.

Some employees express wonder how the commissioner could afford to put up such a massive mansion with his monthly salary even if the necessary timber is readily available. However, that is none of their business, they concede.