---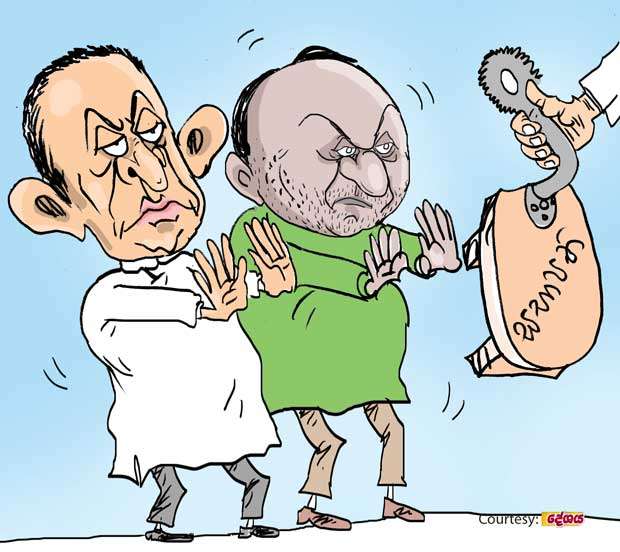 Ever since the fortuitous circumstance that saw the current Green leader taking over the helm of the monolithic political party with a glorious past, the sensational news that the energetic moves were afoot to replace the leadership and other key post holders with new ones hit the public domain from time to time.

However, this piece of news that followed a periodical trend proved to be the proverbial tale by an idiot every time it broke out.

The talk about changing the key post holders in the Green party including the party leader took centre-stage once again ever since the treasury bond scam took the complexion of a major national issue in the country.

However, going by the latest news, moves now being made appear to be aimed at playing a game of musical chairs with the leader remaining pat in his position rather than at replacing the key post holders with new blood, they say.

The Green heavyweight from the Kegalle district has reportedly been asked to take over the party's chairmanship conceding his secretarial post to the leader's blue-eyed boy handling education. However, it is not clear what is in store in the party for the leader's intimate school mate now holding the post of chairman.

The party leadership had begun looking for a suitable candidate for the post of party chairman as the stalwart from the Kegalle district had put his foot down that he would not accept it. Meanwhile, the majority of the party rank and file had agreed that the mild-mannered, soft-spoken scion from the respected Green political family from Beruwela was the ideal person for the party chairmanship.
However, the seasoned politico who had been denied his due status in the party on a number of occasions had declined the post.

So all indications are that the much hyped Green party shake-up that started with a big bang this time round too is destined to end up as a damp squib, they say.