---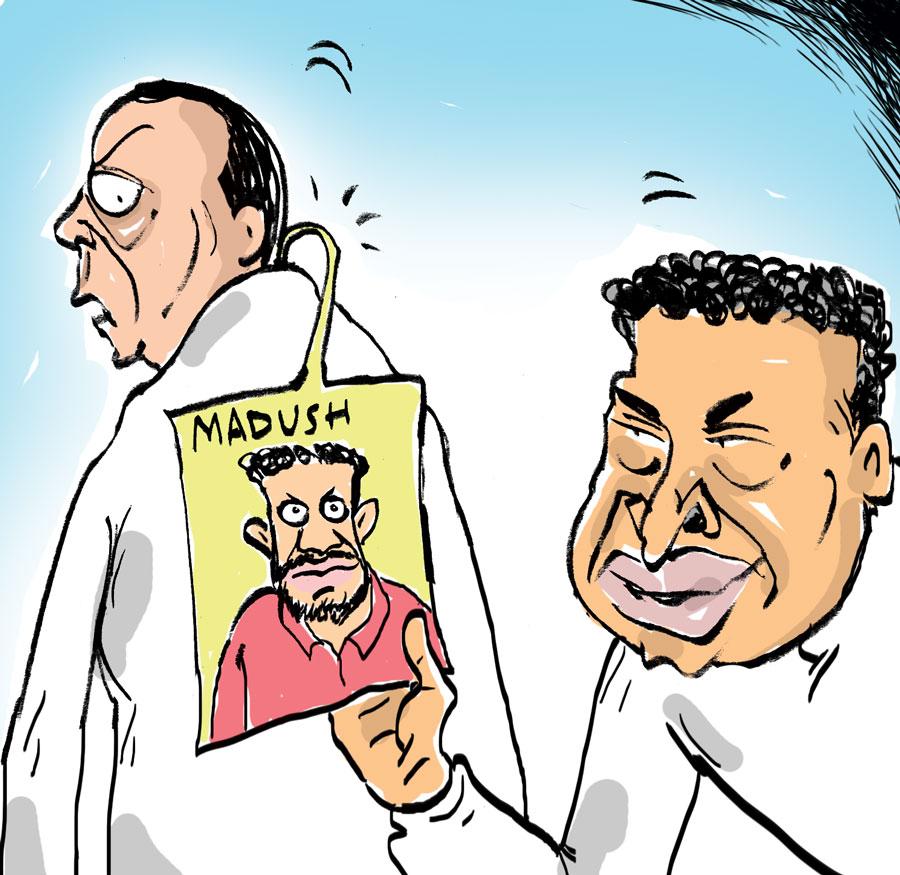 Interesting stories woven around heroin kingpin Madush recently arrested in Dubai are galore these days.

One of the stories that spread like wildfire is related to Madush's close tie with a prominent political family in the South.

A voluble Green party Diyawanna member from Athugalpura too disclosed through electronic media Madush's close connection to the political family South.

When the story was fast becoming a subject of public discussion, a young buck of the political family in the South had met the voluble Diyawanna politico and asked him how he got this information damaging to his family.

The buck from the political family had been so adamant to know the truth, the Diyawanna politico had found it difficult to keep his source of information a secret. Finally, the Diyawanna politico had revealed his source – a very young political colleague from the South itself.

After getting the name of the informant, the buck of the maligned political family had visited the Seenigama Devalaya with some coconuts, they say.