---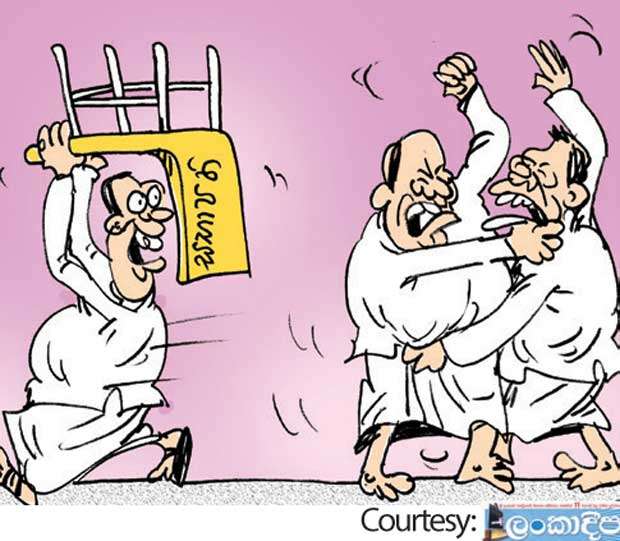 A main political party was in a position to easily take control of a mini-governing body in an area of rock-city fame because it commanded the majority in it, but it had lost the chair of the body to a party that had returned a lesser number of members, they say.

The rival Pohottuwa group was able to grab the chair of this local body due to the majority group woefully riven by dissention failed to field a unanimous choice for the chair.

The in-fighting in the majority group had started when a deputy purohita wielded his clout to have his wife elected to the chair which had sparked off immediate objections from some other members of the group who themselves were eyeing the position.

Finally, when the vote was taken, a dark horse from Pohottuwa won the chair.

Meanwhile, the activists of the majority group's political party are reportedly berating the members they returned to the mini-governing body using strong terms for turning the victory they offered them into a debacle.