---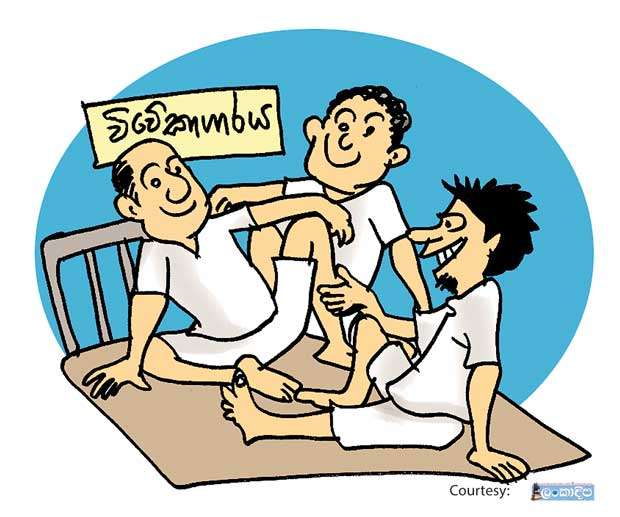 A group of high executives confined to the State lodge due to their alleged complicity in a mass murder at a landmark spot are said to be having a cushy time at a comfortable retreat these days, they say.

These lodgers have been transferred to the special haven saying that they require extra tight security.
Two lodge employees have been deployed to wait on these lodgers hand and foot, they say.