---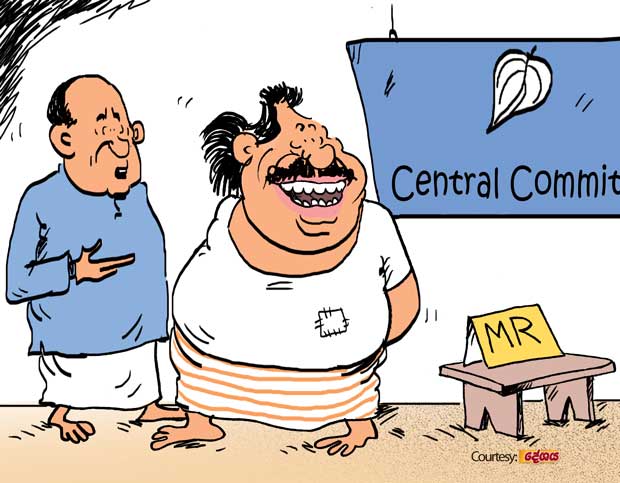 The Central Committee of the Blue party met in emergency session the other day. The former strongman, a patron of the party was conspicuous by his absence at this meeting convened to take some vital decisions regarding the upcoming local government polls.

A party senior who met the former boss later had asked the latter: "Sir, why didn't you attend this CC meeting where your presence was a must?"

The former strongman had greeted this question with a loud guffaw.

The highly disconcerted party veteran had asked the former boss: "Why are you, laughing, Sir, this is a serious matter!"

"My good friend, according to the current party agenda, I can do nothing, but laugh!" replied the former strongman. The senior politico looked puzzled "Why do you say so," he asked. "Don't you know that I have not been appointed to the Central Committee under yahapalanaya?" was the rejoinder of the former boss. The former strongman had continued: "I, who liberated this country is not in the Central Committee but the organizers who lost at the poll after working for the victory of the `elephant' have been appointed as members. And I have been appointed to the Executive Committee which is a body at a lower rung." The former strongman had also named a few party men recently appointed to the Executive Committee adding that he would not be happy to be in the company of "such people".