---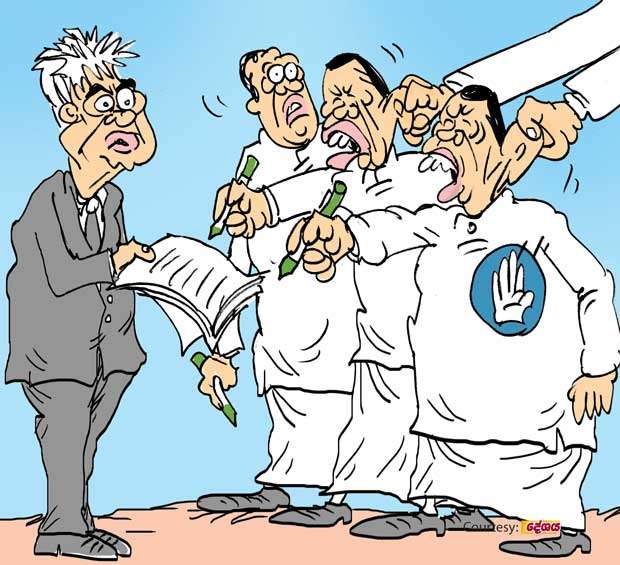 A Green party member had taken the initiative to collect signatures of Diyawanna members of all parties for a motion expressing confidence in the Green leader.

After collecting a good number of signatures from Greens and other party Diyawanna members, the member had planned to collect signatures of at least four Blue party members. This had been meant as 'a paying back with the same coin' response to four Blue party members signing the JO-mooted no confidence motion.

In fact, four Blue members had earlier indicated their willingness to sign the motion expressing confidence in the Green leader. Of the foursome, one was from Rajarata, another from Kalutara, still another from Galle and the fourth one – an elderly member from Colombo district. They were in readiness to sign the motion, when this information reached those at the highest echelons.

Soon afterwards, the foursome had received four separate calls from the palace conveying firm and precise orders. Thoroughly shaken, the four Blue stalwarts had immediately switched off their mobile phones and gone into hiding so that none could meet them or communicate with them.

So the final outcome was that Greens lost the four precious Blue party signatures for their confidence motion.