---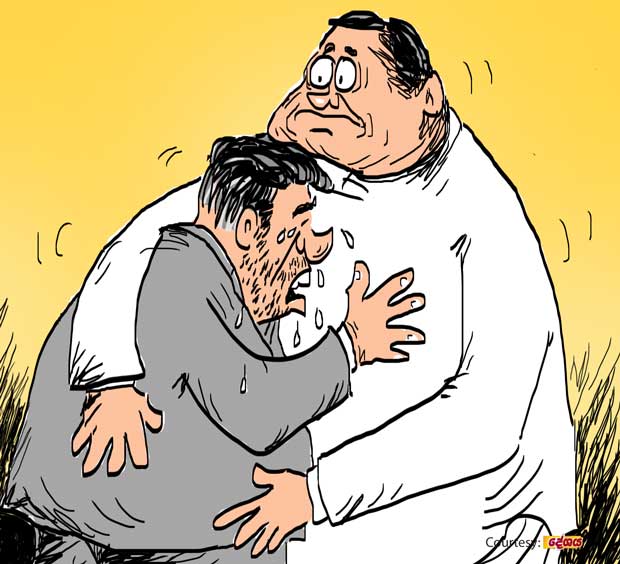 There is a top team member in yahapalanaya who sat at the top table under the previous regime as well. He has his own political party with about three members representing it in the Diyawanna council.

Many frowned on the kind of activity in which he was engaged in the area North of Puttalam, but he carried on regardless. Now he is said to be casting his covetous eye on the East as well.

By the way, this one had to appear before the FCID several times in the recent past to account for some of his doings during the past regime and he had been quizzed for hours on end on certain occasions. He is said to be highly dejected over being subjected to this humiliation despite being an important member of the top team and a party leader to boot.

The poor man had an opportunity recently to pour out his heavy heart to his long-standing friend, the clever sibling once the power behind the throne. Meanwhile, the former strongman has advised him to stay put until the new political alignment takes some definite form and shape.

So the unhappy politico these days is just marking time with a soul full of hope, they say.