---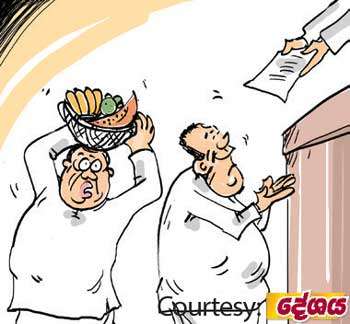 When the scent of a new regime was in the air, a former purohita from the upcountry, now a Pohottuwa stalwart thought that the time had come for him to use all resources at his disposal to secure a key portfolio in the new administration.

He knew that there would be a mad scramble for key places in the new top team and he should seek the divine intervention too to achieve his ambition.

The politico, thereafter, visited several famous Kovils in the neighboring country and participated in poojas and participated in several other yaga-homa rituals seeking the blessings of powerful deities. He returned home later brimming with hope that he would be offered a key portfolio in the new regime.

Meanwhile, the new regime had taken over power and several purohitas were soon sworn in, but this politico got no invitation from the powers that be.

He has now found solace from the decision taken by the Pohottuwa party that no senior member should accept a portfolio in the top team of the new regime, they say.