---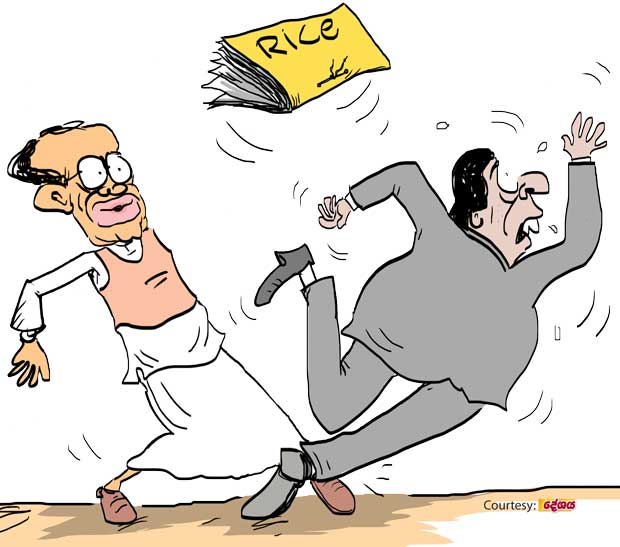 The government decision to drastically reduce the import duty on rice imports had come as a surprise to the business circles.

The business community had another surprise when they learnt that Number One in yahapalanaya himself had taken this decision.

Meanwhile, a story doing the rounds in business circles says that Number One had intervened to lift all restrictions on rice imports and reduce the import duty in order to preempt a subtle bid by a powerful purohita to give an undue advantage to a rice importing company he had a stake in, they say.