---
This lady was promoted to a zonal high office in the education department over and above the heads of several persons much more qualified seniority and merit-wise thanks to her close connection to a powerful provincial political authority.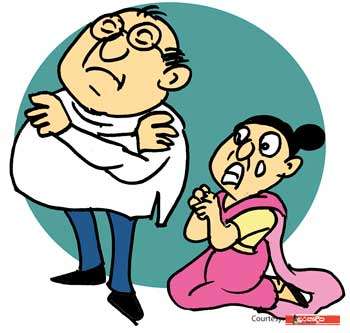 Once ensconced in this high office, heady with political power, she had started acting in an arbitrary fashion.

The provincial political authority, the lady's mentor, had to quit his office recently, and the lady was transferred out to a distant place soon after.

The lady the other day had called on a very high political authority and had begged of him with tears in eyes to cancel the transfer.

However, the high political authority who knew all about her track-record, ignoring her pleadings had told her: "I understand that you had done a good job in your zone. Now go to the new station and do your best there as well."