---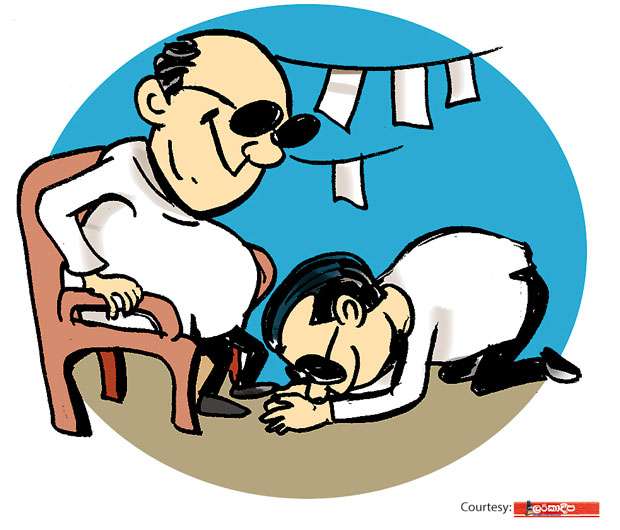 A provincial politico who attended the funeral of a family member of his party leader had worshipped the latter on bended knees three times on the occasion, they say.

The politico, on arrival seeing his party leader seated in front of the house, had fallen prostrate at his feet.

Coming out after paying his last respects to the departed, the politico had worshipped the leader for the second time.

The politico, who approached the party leader before taking leave, had again gone on his knees in worship.

Another politico who observed the provincial one's kowtowing to his political boss had quipped: "A good start towards becoming the provincial chief!"