---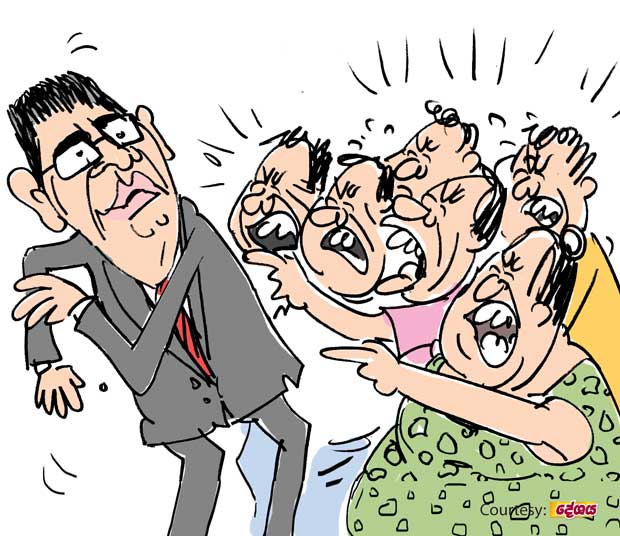 Number Two in yahapalanaya held a big powwow at the Araliya Grove on the garbage mount issue the other day.

Diyawanna member Mariks from the area and delegates of the affected residents also participated in the deliberations.

When the powwow was about to get underway, a purohita having a say about local and provincial administration walked in, despite not being an invitee.

And the angry reaction to the latest arrival from the delegates of the affected community was instantaneous.

A delegate who rose to his feet addressed Number Two: "We have not forgotten how this one treated us when we were protesting against garbage dumping. He and the mayor were of the same kind…"

When the delegate was lashing out at him, the purohita tried to offer his explanation. But Number Two ordered him to sit down.

A visibly ruffled purohita walked out of the meeting.