---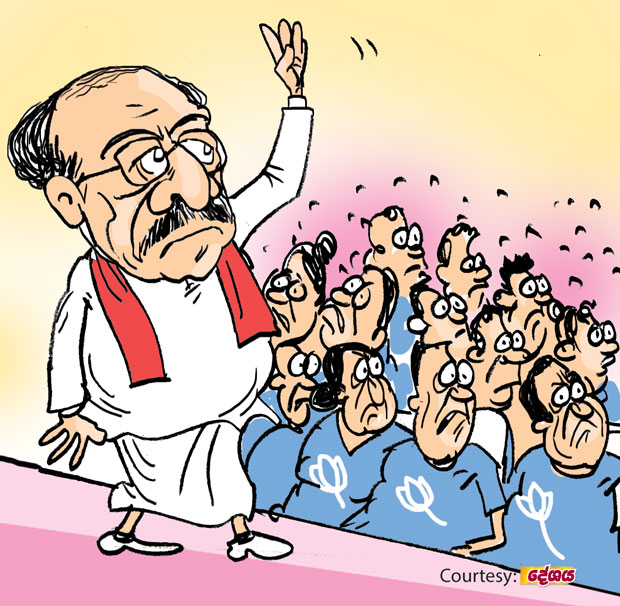 The inaugural convention of the Pohottuwa alliance was held in the city with much fanfare.

The most important item of the day's agenda was to introduce the leaders of the alliance to the country at large.

The audience greeted with a loud ovation the introduction of every leader of the alliance which as usual was preceded by a glowing commentary at its oratorical best. The introduction of Panchaudha and New Heritage leaders was greeted with a rousing ovation. The former strongman leading Pohottuwa was greeted with a thunderous applause. However, the audience had remained silent as that after a storm when the name of a very senior leader of the JO was announced, they say. Those who attended the meeting say that this unusual silence observed by the audience was the most conspicuous feature of the occasion.

The JO leader looked stunned by the cold reception he got from the audience, they say.