---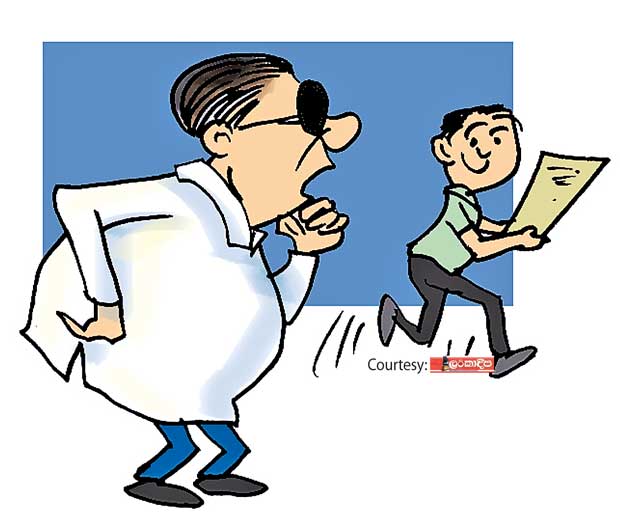 It was a major construction project. Documents relating to the awarding of the contract were cut and dry and the two parties involved -- the government authority and the 'successful tenderer' had only to sign on the dotted lines.

The other day a senior Purohita who had decided to award this contract to a friend of his, arrived at the Ministry with the latter to wrap up the deal. And he found to his utter dismay that a close kin of a higher yahapalanaya authority had the contract already signed, sealed and delivered to a pal. The Purohita seething with frustration later spewed out some spicy details about the high political authority who had beaten him to the punch, they say.

By the way, the purohita is still clueless as to how the high political authority's kin had manoeuvered to award the contract to his intimate so secretly, they say.