---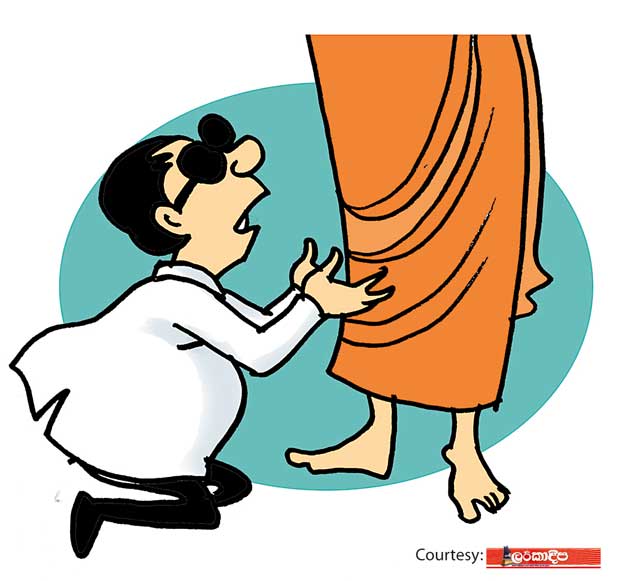 A leading politico had requested the Viharadhipati of a historic Buddhist temple that holds a colourful annual perahera pageant that he be appointed the President of the temple's Dayaka Sabha.

However, the prelate had turned down the request saying that he was not prepared to violate the proper procedure observed in regard to making this appointment.

Taking offense at the prelate's refusal, the politico had declined to make the usual subscription for the annual perahera that was held recently.

Later he had told all and sundry that he could have held the perahera much more impressively if he were appointed the President of the Dayaka Sabha.