---
A certain prominent politico is said to be in a terrible sulk these days over 'undeserving persons' getting the limelight and the credit for erecting the world's tallest Christmas Tree.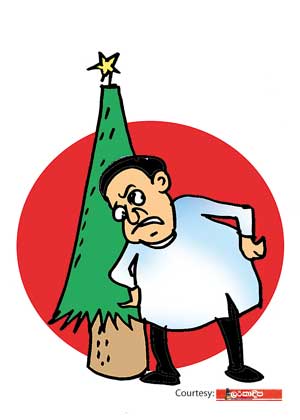 The politico is going round blaming those involved in the project saying it is clearly no business of theirs for there is a specific Ministry to handle this kind of religious activity, they say.

The angry politico also complains that the people who wanted to erect the Tree did not have the decency at least to sound him on the idea at the outset. "Now that they have done this damage, I don't mind their taking over the portfolio as well," the politico would often remark, they say.