---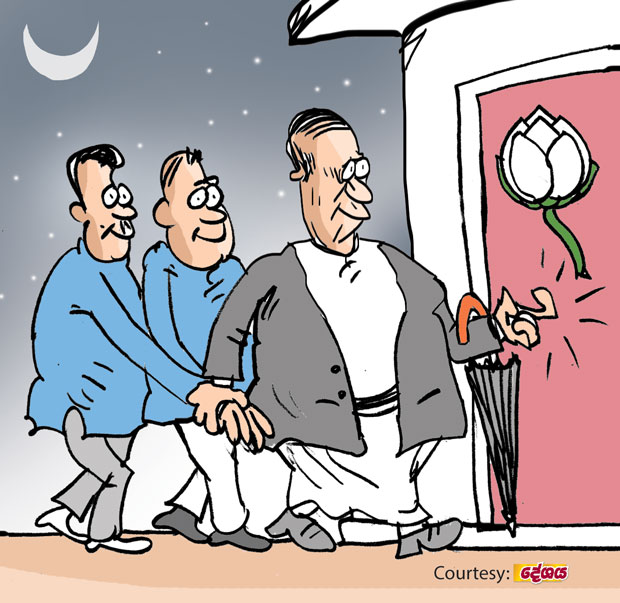 The chair of the Diyawanna council hosted the members to the customary year-end banquet recently. Members from both sides of the great divide attended this event.

Among the guests on this occasion was a Blue party purohita who used to aim barbs at the government in public despite being a member of the top team. He did not hide his sympathies for the JO and the former strongman either. He was critical of the government so much, that many thought he was on the verge of throwing in his lot with the JO lock, stock and barrel.

Some Green members at the banquet collared the rebel purohita and asked him when he was going to cross the divide.

The purohita who appeared ill at ease replied tightly: "Why should we quit? We only tried to unite the two factions…Some family members scuttled all our efforts… They lost power because they were bent on perpetuating a family rule."

A few days after this event, two members known to be close followers of this purohita crossed over to Pohottuwa. Meanwhile, a rumour said that the purohita was the force behind the defection of the two members.

Though the purohita encourages his followers to join the Opposition he himself stands pat in yahapalanaya!