---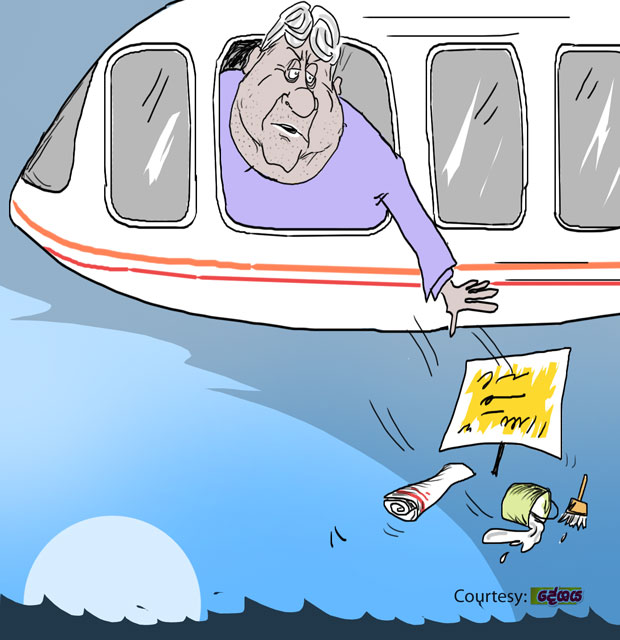 The JO leaders on the strength of a wide consensus among the rank and file decided to launch a major struggle in protest against the postponing of the long overdue minor poll.

They initially planned to bring a massive crowd of protesters to lay siege to the city. They also appointed an Action Committee headed by a stalwart from Gampaha who once functioned as a chief purohita of a province as well to handle this operation to be carried out in the third week in March. While the committee members and the party leadership were waiting with great expectations for the Gampaha stalwart to swing into action with all vigour and zest at his command, the latter had quietly skipped the country.

The JO front-liners had later complained to the former strongman that they had been badly let down by the Gampaha colleague.