---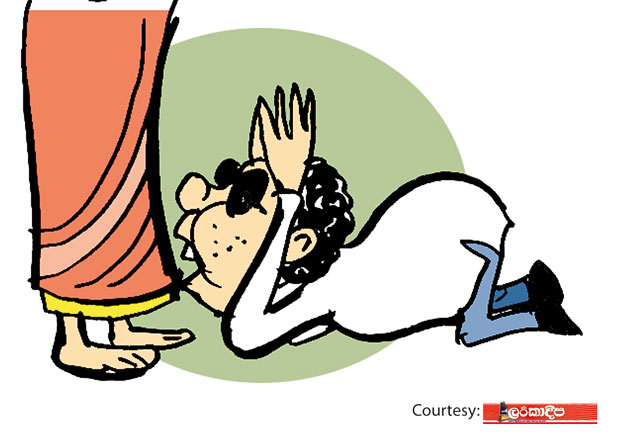 A prominent big-mouthed politico recently fell prostrate in worship before a Buddhist prelate and begged his pardon for making a statement that drew much flak, they say.

This politico had got into hot water on a number of previous occasions as well for talking out of turn.
The prelate had admonished the politico to guard his tongue in future.

"Yes, Ape Hamuduruwane, I promise to be more careful in future," the politico had humbly replied.