---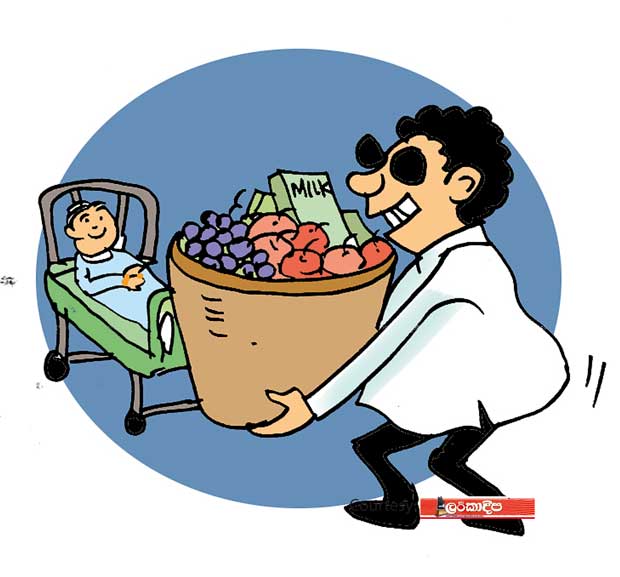 A senior Minister representing a gemrich area in the country had recently visited a sick constituent at his home carrying a bag full of fruits including apples and grapes and also milk food.

The Minister had decided to visit the sick person knowing well that the latter was not well disposed towards him for joining the Maithri faction of the party.

Niceties over, the Minister had tried to convince his constituent that he threw in his lot with yahapalanaya for a good reason. "I joined this government not to meet my personal ends, but with the interests of my party supporters at heart," he had explained. "If I didn't join this government to accept office, the UNP supporters would have descended on my people such as you like a pack of wolves.
Aren't you all now quite safe and secure despite not having a government of our own? Though I am a Minister of this government I haven't severed my ties with our former leader. Therefore, let us bide our time until the opportunity comes our way to form our own government!"