---
A proposal to install a water pump to provide safe drinking water for devotees visiting a place of Buddhist worship at a distant place came up at a meeting of Dayakas held at the precincts of this sacred place recently.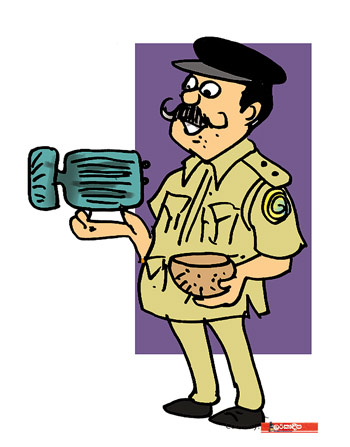 Several politicos including a deputy purohita and a high ranking cop too were among those present at this meeting.

When the proposal came up, the deputy purohita said that they would welcome the donation of a water pump for the sacred place.

The khaki high-up present at the meeting immediately rose to his feet and announced to the applause from the gathering that he would donate the much needed water pump.

The khaki high-up did donate a water pump as promised later, but it came to light later that he did not acquire it at his own expense, but with monies collected from Police personnel coming under his immediate supervision and some philanthropists in the area.