---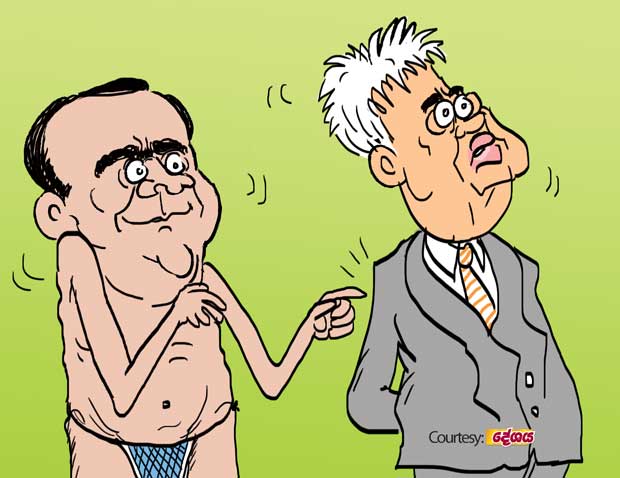 This politico, onetime bigwig of his political party pole-vaulted right into the arms of the former strongman on the eve of the January 8 big poll. And his miscalculation of the poll result proved almost politically fatal for him.

However, our hero who would never say 'die' made several overtures to his erstwhile leader, but received no positive response.

This politico heard that his former leader was due to attend a ceremony being organized in a big city in the hills to commemorate a former Big Boss. Fortunately he too had received an invitation to this event.

It occurred to the politico that this event was a god-sent opportunity for him to meet his former leader to confess and expiate the sin committed against him and the party. So he happily attended the commemorative ceremony.

When his former leader was arriving for the ceremony, our man was among the select group that moved forward to welcome him. Though he placed himself in an eye-catching position with a warm smile to greet the VIP guest, the latter did not seem to have noticed him. Our man had again tried to catch the attention of his former leader as the latter took his seat on the stage to no avail.

The ceremony over, our worthy determined to make his last bid, approached his onetime leader when he was about to step into the car waiting for him, but the latter ignored him and rode away.

And the crest-fallen politico rode away in the direction of Ududumbara, they say.