---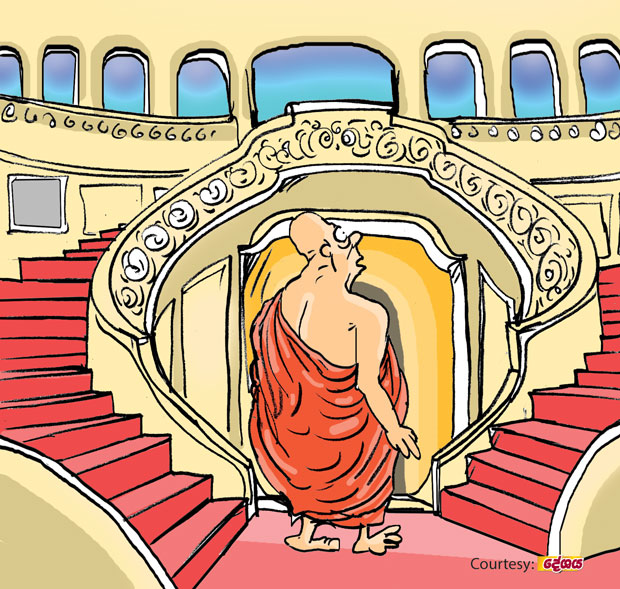 There is a certain purohita in yahapalanaya who held similar high status in several previous regimes as well.

By the way, this purohita is the owner of several mansions both in the hills and in the city suburbs.
The house-warming of a mansion he put up in the upcountry for his son took place recently. A Pirith Pinkama followed by a Sanghika Dana to Maha Sangha to mark the event too was held.

One of the monks who had attended the all-night Pirith pinkama had wanted to answer a call of nature. And one of the family members had shown him the way leading to the nearest toilet. On his way back to the location of the ceremony, the monk had found himself at a loss what direction he should take given the labyrinth of corridors on the spacious floor. Finally, he had made it back to the place of the ceremony directed by a person whom he had hailed.

Later, when told about the incident, the purohita had looked more exultant about the largeness of his mansion than apologetic about the difficulty the monk had to undergo, they say.