---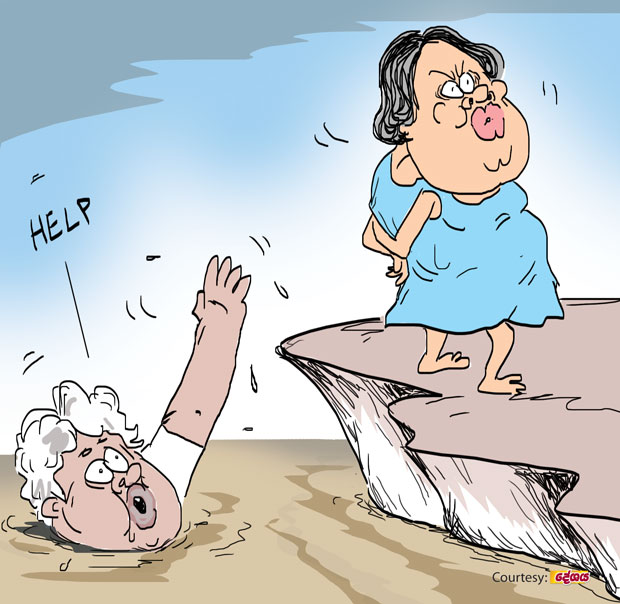 A rumour swirling in political circles these days says that the present holder of the key portfolio related to marine traffic is to be moved out at the top team reshuffle in the offing.

Gampaha's loss is going to be Hambantota's gain, they say.

The rumour had sent the incumbent into a flutter. He had lost no time in making an appeal to the 'umpire' that he be allowed to bat on undisturbed. As there was no positive response, he had made an appeal to the Third Umpire, his mentor hailing from the same district.

The response from the Third Umpire had been not only negative, but brusque as well. "That is one of the subjects assigned to the Green party. Let them take any decision they please," she had said putting her foot down. Finding no solace coming forth from any quarter, the highly dejected purohita had later left the country on a long holiday with his sibling in tow, they say.