---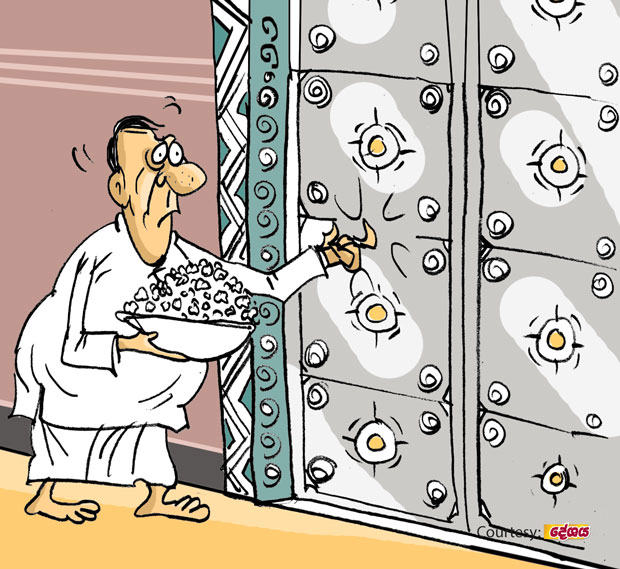 A high-up of a government security wing responsible for maintaining law and order visited the most sacred Buddhist shrine in the country for worship at the dawn of the New Year.

Being conscious of his high status, the high-up wanted to enter the inner sanctum through the portal reserved for the high and mighty in the ruling hierarchy. The high-up stood at the portal waiting for someone to come running to open it. He waited in vain while seconds ticked into minutes and minutes into an hour.

And at long last, an official who turned up opened the portal for the high up to enter, but not before giving him a lecture on the tradition relating to the opening of this entrance for worshippers.