---
This worthy who once rubbed shoulders with the high and the mighty is now an inmate of a state-run lodge.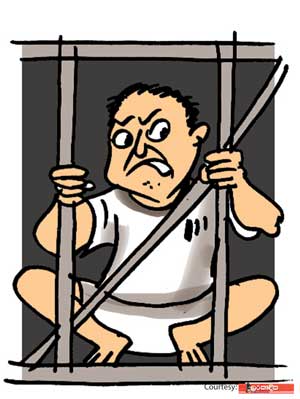 The man had been leading a cushy lifestyle in a special section of the lodge meant for the privileged class ever since his admission about one year ago when they last week suddenly transferred him to the main bloc of the lodge where the hoi-polloi are accommodated.

Angered by the 'slight' done to him, the man is said to have sworn to take it out on those responsible for it. "I'll be out in another one year. Then I'll teach them all a good lesson," he had vowed.