---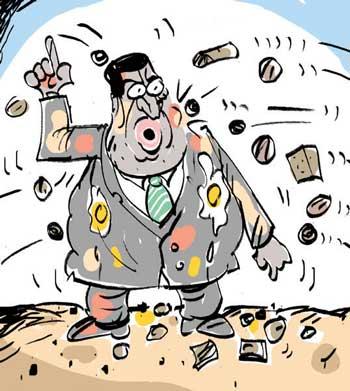 The swarthy one once shorn of power has not only been brought back to power but has also been offered power as his subject. He is said to be telling all and sundry that the credit for his comeback should go to none, but the Number One himself.

However, a revolt against him is reportedly brewing among a section within the Green party itself. This section is making the charge that the swarthy one is abusing his power as the political authority in charge of the subject of power by purchasing power from the private sector to feed the national grid at unreasonably high prices while making plans to award the tenders in respect of the proposed two power plants to a 'dragon' company of his choice. Those up in arms against him have vowed to clip the wings of the man to put an end to his high-flying for good this time around.

Meanwhile, the swarthy one had the other day told a group of political buddies that he knew who his real enemies were.

"I am going to reveal some facts hitherto unknown to expose them in their true colours," he had warned.